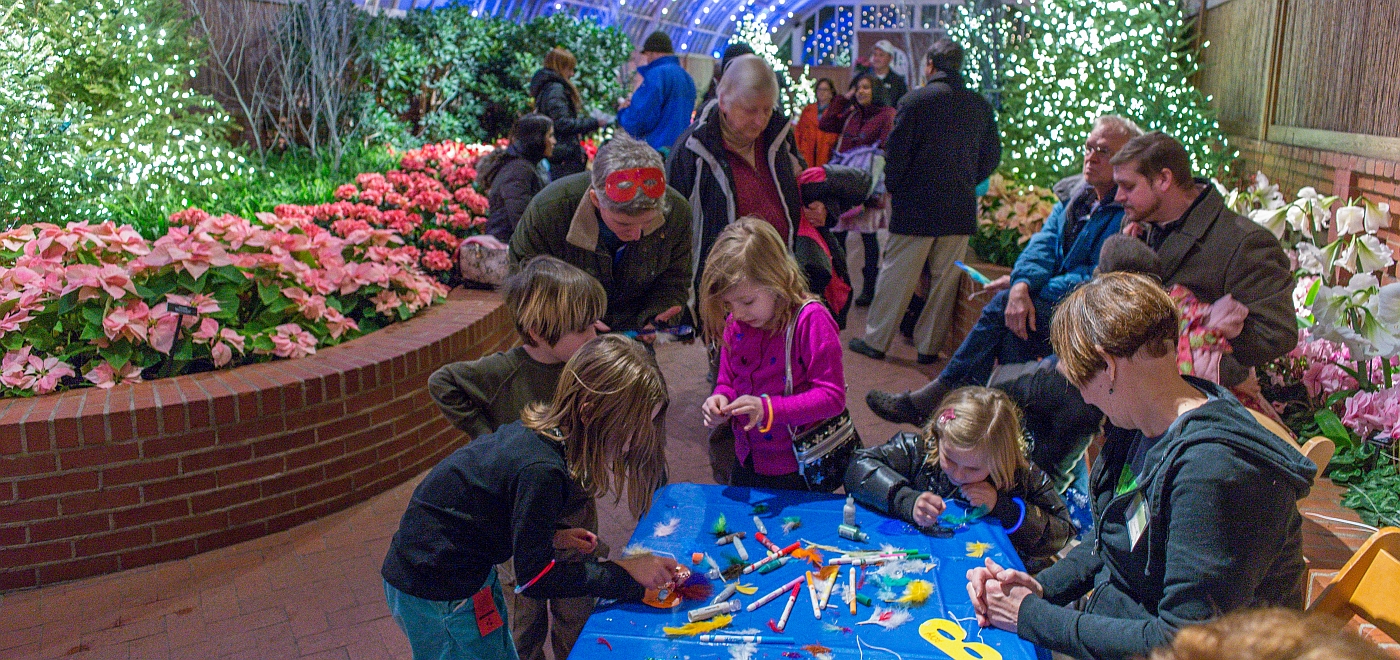 TUES., DEC. 26 – SAT., DEC. 30; 11 A.M. – 4 P.M.
from the website: https://www.phipps.conservatory.org/calendar/detail/family-fun-days
Bring the kids for fun activities among the flowers,

free with Phipps admission

.
Looking for something different to do with the kids during their holiday break from school? Look no further than Phipps's Family Fun Days! Featuring a variety of engaging educational activities, all free with the price of admission, these special days at the Conservatory are filled with adventure and fun. Bring the whole family and immerse yourself in our wonderful world!
Photos © Kate Stutz, Paul g. Wiegman